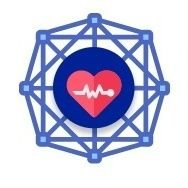 Global Blockchain in Healthcare Symposium 2023
---
This year will be no exception, and as Dubai is on track to become the first blockchain-powered city in the world, #GBIH2023 will host a full-day satellite conference before the Arab Health event that will be entirely focused on blockchain and healthcare.
They will delve deeply into Web 3.0 and its Health 3.0 healthcare counterpart.
Participants will hear from leading experts about how blockchain technology uses self-sovereign identities, smart contracts, AI, and immersive technologies to improve access, quality, and security of health data. They will also learn about new B2B and B2B2C token-based business models in the supply chain, decentralized clinical trials, and the Metaverse.
All healthcare professionals, allies, and industry partners interested in learning more about how to address data silos and data illiquidity using tokenomics, DAOs, and DeSci are welcome to attend this conference (decentralized Science).
Additionally, everybody interested in understanding or preparing for a Web 3.0 digital transition, including members of the government, healthcare insurers, business owners, technologists, and the life science industry, needs to attend this conference.
On January 26, 2023, please attend the Global Blockchain in Healthcare 2023 Satellite Conference to take part in this Web 3.0 revolution.
Claim Event
Is this your Event?
Claim your Event to immediately update Event information, respond to reviews, and more!
Claim This Event